---
Sloane Square, Chelsea, London SW1W 8AS 020 7565 5100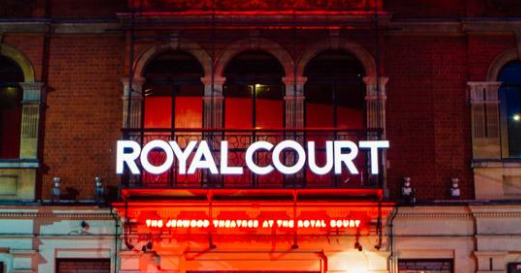 Synopsis
Theatremonkey show opinion
Reader reviews
Performance schedule
Ticket prices
Previews from 1st February, opens 3rd February 2022. Ends 12th February 2022.
Captioned performance: 11th February 2022 at 7.45pm
 
Young Sinead Murphy is academic, and promiscuous. She also has a secret that can be confided only in one person.
Sarah Hanly's first play is directed by Alice Fitzgerald.
The monkey advises checking performance times on your tickets and that performances are happening as scheduled, before travelling.
Monday to Saturday at 7.45pm (7pm on 3rd February 2022)
Thursday and Saturday at 3pm and 7.45pm (from 5th February 2022)
Theatres use "dynamic pricing." Seat prices change according to demand for a particular performance. Prices below were compiled as booking originally opened. Current prices are advised at time of enquiry.
All seats: £25 (£15 concessions - I.D. may be required when collecting tickets at the box office).
 
Monday Evenings: All tickets: £12 MAXIMUM 2 TICKETS PER BOOKING.
On sale online at 9am on the day of performance online / 10am if any are left, at the box office in person or by telephone on 020 7565 5000 to the general public. Note that there are rarely any tickets left by 10am for sale through the box office or by phone, so please be aware of this if travelling a long distance.
 
 
 
 At "Sold Out" performances, an "in person" waiting list for tickets opens 1 hour before the performance time.
Back To Top