---
Sloane Square, Chelsea, London SW1W 8AS 020 7565 5000
Synopsis
Theatremonkey show opinion
Reader reviews
Performance schedule
Ticket prices
Previews from 16th January, opens 22nd January 2024. Ends 9th March 2024.
Dana Higginbotham's chaplaincy on a psychiatric ward takes a surreal turn when a patient takes her captive for five months, moving through a series of Florida motels.
A true story, Deirdre O'Connell makes her London debut reprising her Broadway performance in this play by Lucas Hnath.
The monkey advises checking performance times on your tickets and that performances are happening as scheduled, before travelling.
Monday to Friday at 7.45pm
Saturday at 3pm and 7.45pm
Theatres use "dynamic pricing." Seat prices change according to demand for a particular performance. Prices below were compiled as booking originally opened. Current prices are advised at time of enquiry.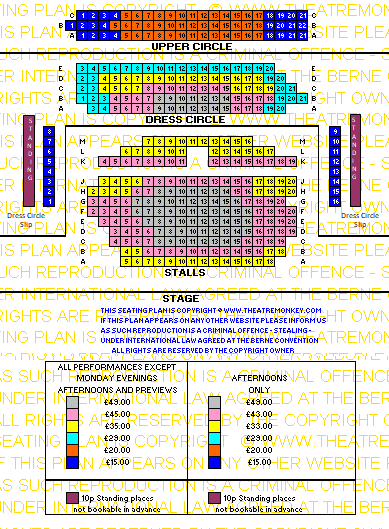 Back To Top