---
Sloane Square, Chelsea, London SW1W 8AS 020 7565 5000
Synopsis
Theatremonkey show opinion
Reader reviews
Performance schedule
Ticket prices
Previews from 6th June, opens 8th June 2023. Ends 17th June 2023.
Captioned performance: 16th June 2023 at 7.30pm.
"all of it" (seen at the Royal Court in 2020), "Northleigh, 1940," and "In Stereo" introduce the thoughts of three woman.
An evening of short plays about women, written by Alistair McDowall for Kate O'Flynn to perform.
The monkey advises checking performance times on your tickets and that performances are happening as scheduled, before travelling.
Monday to Saturday at 7.30pm (7pm on 8th June 2023)
Theatres use "dynamic pricing." Seat prices change according to demand for a particular performance. Prices below were compiled as booking originally opened. Current prices are advised at time of enquiry.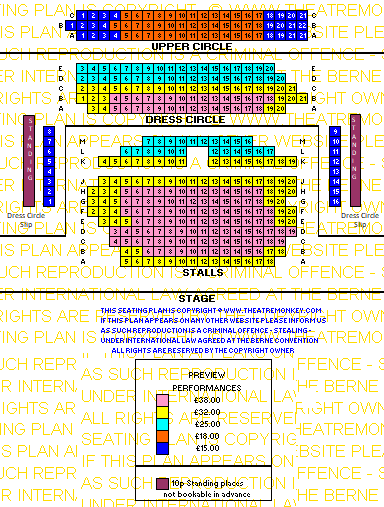 Back To Top