---
Old Compton Street, Soho, London W1D 4HS 0844 482 5151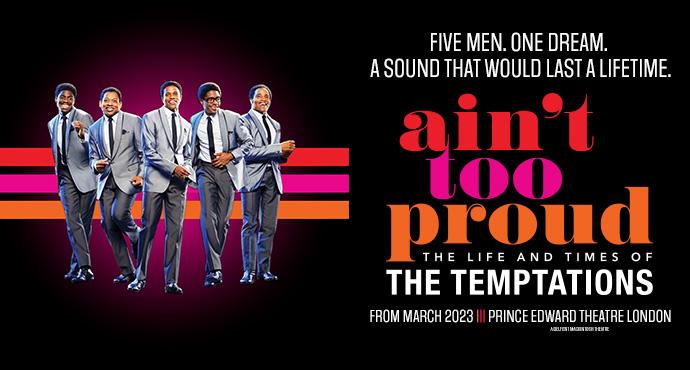 Synopsis
Theatremonkey show opinion
Reader reviews
Performance schedule
Ticket prices
Previews from 31st March, opens 20th April 2023
"My Girl," "Papa Was a Rolling Stone," "Just My Imagination" and more timeless classic songs came from a Detroit group "The Temptations". This is their story from the streets to the Rock & Roll Hall of Fame.
Cast includes: Cameron Bernard Jones as Melvin Franklin, Kyle Cox as Paul Williams, Sifiso Mazibuko as Otis Williams, Tosh Wanogho-Maud as David Ruffin and Mitchell Zhangazha as Eddie Kendricks.
The monkey advises checking performance times on your tickets and that performances are happening as scheduled, before travelling.
Tuesday to Saturday at 7.30pm
Thursday and Saturday at 2.30pm and 7.30pm (first 2.30pm Thursday performance is on 27th April 2023)
Sunday at 3pm
NO MONDAY PERFORMANCES.
Extra performance at 2.30pm on 19th April 2023.
Runs 2 hours 30 minutes approximately.
Theatres use "dynamic pricing." Seat prices change according to demand for a particular performance. Prices below were compiled as booking originally opened. Current prices are advised at time of enquiry.
CLICK SEATING PLAN TO ENLARGE IF REQUIRED. USE "BACK" BUTTON TO RETURN.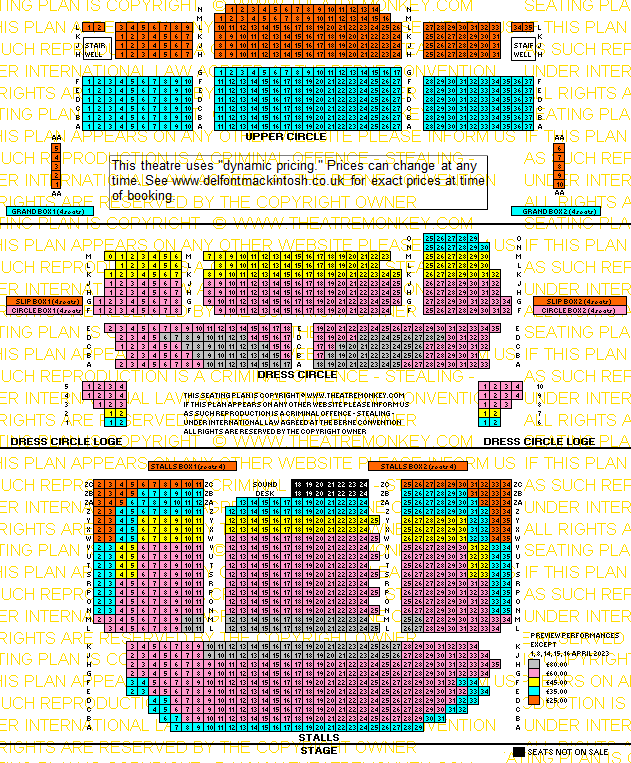 Back To Top