---
29 Shaftesbury Avenue, Soho, London W1D 7ES 0330 333 4812
Synopsis
Theatremonkey show opinion
Reader reviews
Performance schedule
Ticket prices
Previews from 12th May, opens 25th May 2023.
NOT SUITABLE FOR THOSE AGED UNDER 12.
George has a young nephew called Alex. Alex is in love with young actor Rose. Alex and Rose break into George's home. George meets Rose. Love changes everything...
This re-worked version of the Andrew Lloyd Webber, Don Black and Charles Hart musical will allow original 1989 Alex, Michael Ball, to once again sing "Love Changes Everything" as he returns to take on the role of George.
Michael Ball does not appear at Monday Evening performances. Casting details are given for information only. Theatremonkey.com cannot be responsible for any changes made to appearance schedules.
The monkey advises checking performance times on your tickets and that performances are happening as scheduled, before travelling.
Monday to Saturday at 7.30pm (7pm on 25th May 2023)
Wednesday and Saturday at 2.30pm and 7.30pm (first Saturday 2.30pm performance is on 20th May 2023, first Wednesday 2.30pm performance is on 31st May 2023)
 
Theatres use "dynamic pricing." Seat prices change according to demand for a particular performance. Prices below were compiled as booking originally opened. Current prices are advised at time of enquiry.
DETAILS WILL CHANGE. THE MONKEY WILL UPDATE AS AVAILABLE.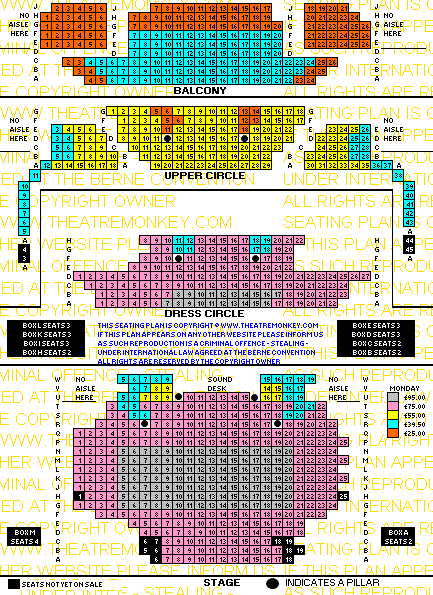 Back To Top