---
Panton Street, London SW1Y 4DN 0333 009 6690
Synopsis
Theatremonkey show opinion
Reader reviews
Performance schedule
Ticket prices
Previews from 17th October, opens 24th October 2023. Ends 23rd December 2023.
Audio described performance: 30th November 2023 at 7.30pm
Captioned performance: 18th December 2023 at 2.30pm
Cornwall. Film industry executive Kate visits an actor who left the industry many years ago. The actor plans a comeback, but who controls the narrative?
Ian Rickson directs Kristin Scott Thomas and Lily James in a new play by Penelope Skinner.
Casting details are given for information only. Theatremonkey.com cannot be responsible for the non-appearance of any actor.
The monkey advises checking performance times on your tickets and that performances are happening as scheduled, before travelling.
Tuesday to Saturday at 7.30pm (7pm on 24th October 2023)
Thursday and Saturday at 2.30pm and 7.30pm
Theatres use "dynamic pricing." Seat prices change according to demand for a particular performance. Prices below were compiled as booking originally opened. Current prices are advised at time of enquiry.
Some details will change. The monkey will update as available.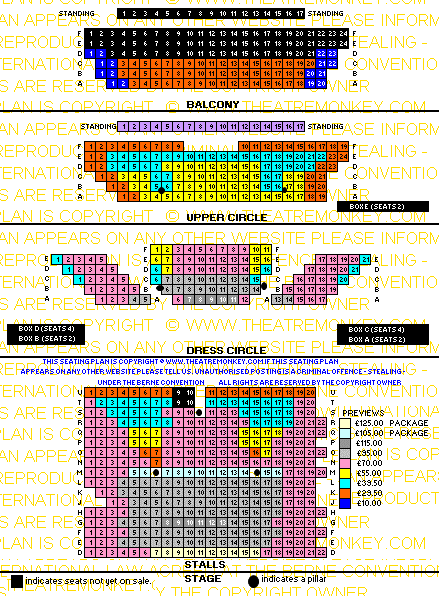 Back To Top