---
Panton Street, London SW1Y 4DN 0844 871 7622
Synopsis
Theatremonkey show opinion
Reader reviews
Performance schedule
Ticket prices
Ends 18th December 2021.
Reflections on surviving national crisis.
Ralph Fiennes performs four interwoven meditations written by T.S. Eliot during World War Two.
Not available. Professional reviewers found this to be oddly compelling. Even though the poetry is sometimes obscure, the delivery gives it rhythm and depth which those familiar with the text thought would be absent.
A single actor giving everything to communicate both with the lines and audience is sufficient to hold the attention of most for the entire running time. The simplicity of just chairs and a table against a rock wall set focus the mind.
Moving and relevant to our times as much as when written in 1942, 3 and 4 stars seem to be the majority view.
The monkey advises checking performance times on your tickets and that performances are happening as scheduled, before travelling.
Monday to Friday at 8pm
Wednesday and Saturday at 3pm and 8pm
No performance on 13th December 2021.
Runs 1 hour 10 minutes approximately, with no interval.
Theatres use "dynamic pricing." Seat prices change according to demand for a particular performance. Prices below were compiled as booking originally opened. Current prices are advised at time of enquiry.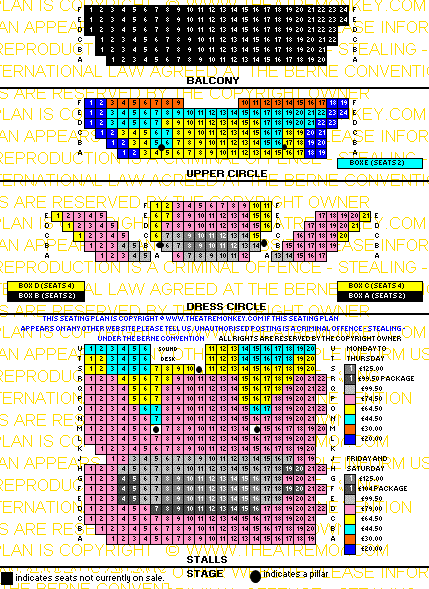 DAY SEATS: From noon, a limited number of tickets, located at box office discretion are available for £10 to personal callers at the box office. 
Back To Top