---
166 Drury Lane, London WC2B 5PW 020 7087 7750
Synopsis
Theatremonkey show opinion
Reader reviews
Performance schedule
Ticket prices
Previews from 18th July, opens 28th July 2022. Ends 8th January 2023.
CONTAINS STROBE AND FLASHING LIGHTS, HAZE AND SMOKE. RECOMMENDED FOR AGES 6 AND OVER.
Four evacuees find that a wardrobe leads to another world where the lion really is king...
CS Lewis tale, adapted for the stage in a transfer from Leeds Playhouse, gets a second West End run following its success at the Bridge Theatre in 2019/20.
The monkey advises checking performance times on your tickets and that performances are happening as scheduled, before travelling.
Until 30th July 2022
Monday to Saturday at 7pm 
Extra 2pm performance on 30th July 2022.
From 31st July 2022
Wednesday to Friday at 7pm 
Saturday at 2pm and 7pm
Sunday at 1pm and 5.30pm
NO MONDAY AND TUESDAY PERFORMANCES.
Runs 2 hours 30 minutes approximately.
No performances on 25th December 2022.
No 7pm performance on 29th December 2022.
No 2pm and 7pm performance on 24th December 2022.

Extra 1pm performance on 24th December 2022.
Extra 2pm performances on 21st, 22nd and 27th December 2022.
Extra 7pm performance on 27th December 2022.
Theatres use "dynamic pricing." Seat prices change according to demand for a particular performance. Prices below were compiled as booking originally opened. Current prices are advised at time of enquiry.
CLICK SEATING PLAN TO ENLARGE IF REQUIRED. USE "BACK" BUTTON TO RETURN.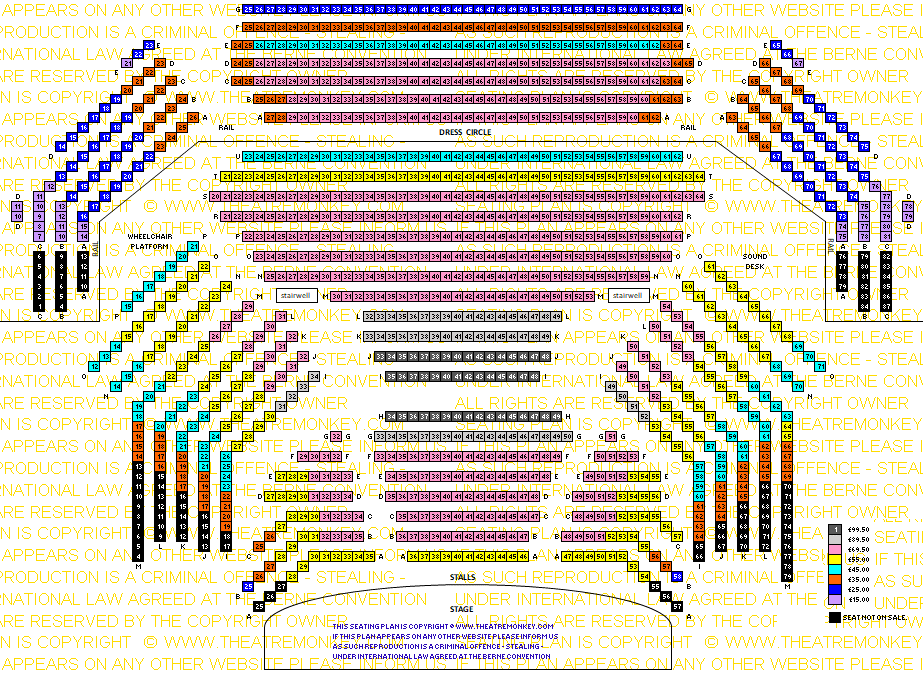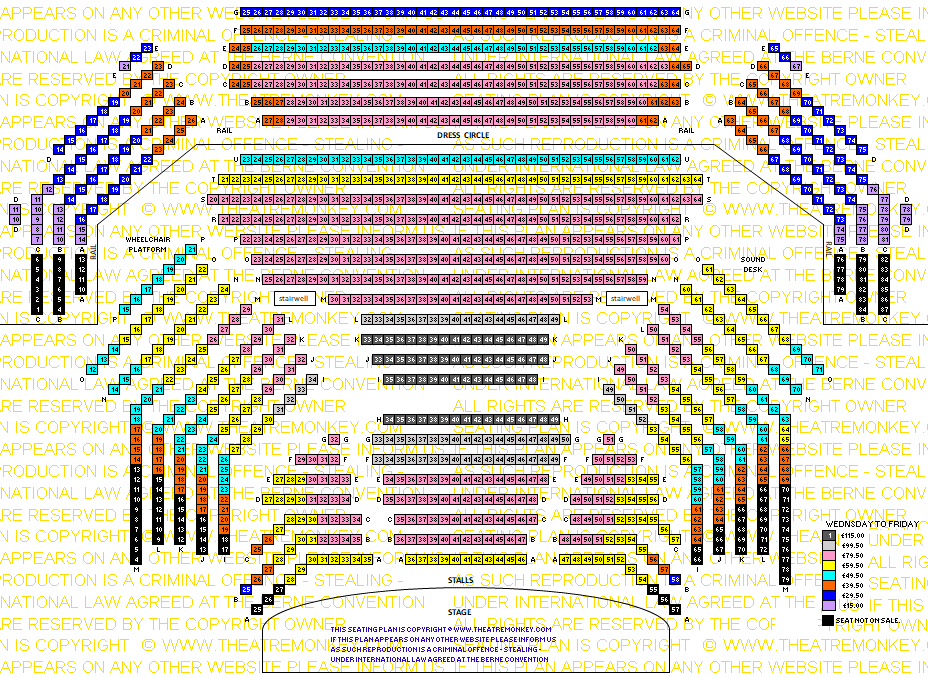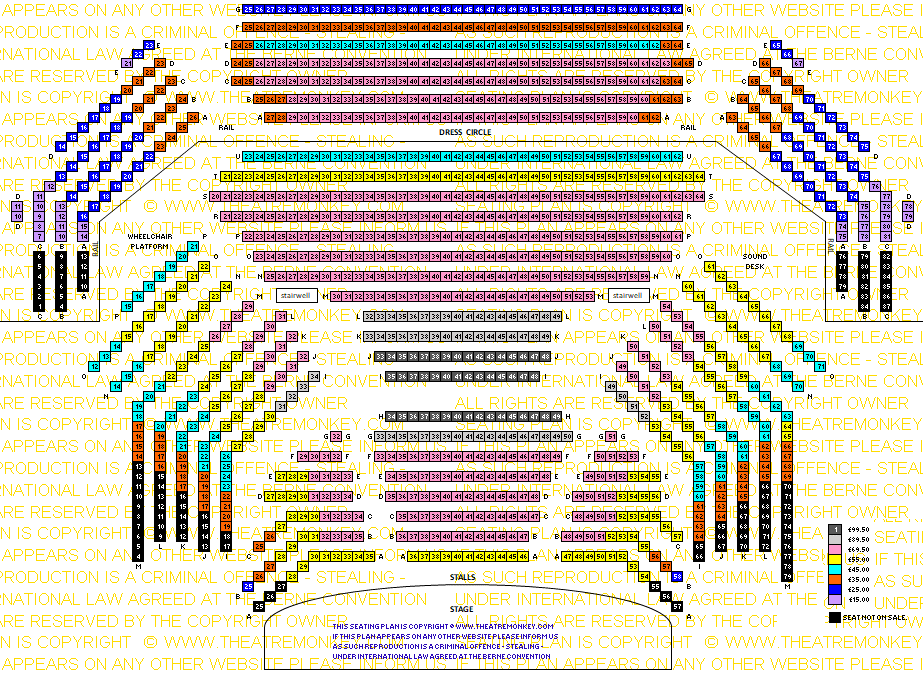 Some details may change, the monkey will update as available.
Back To Top