---
St Martin's Lane, London WC2N 4BG 0333 009 6690
Synopsis
Theatremonkey show opinion
Reader reviews
Performance schedule
Ticket prices
Previews from 23rd May, opens 6th June 2022. Ends 27th August 2022.
Captioned performances: 16th June 2022 at 2.30pm and 7.30pm.
Signed performances: 23rd June 2022 at 7.30pm and 30th July 2022 at 2.30pm.
Audio described performances: 2nd July 2022 at 2.30pm, 21st July 2022 at 7.30pm.
 
St Louis, deep South USA. A southern belle past her prime has her home with son Tom and daughter Laura. The son tells the tale of his mother's attempt to integrate his sister into society.
 
Yes, it's Tennessee Williams, with Amy Adams in the lead role.
The monkey advises checking performance times on your tickets and that performances are happening as scheduled, before travelling.
Monday to Saturday at 7.30pm
Thursday and Saturday at 2.30pm and 7.30pm
No performances on 31st May and 18th August 2022.
No 2.30pm performance on 26th May 2022.
Theatres use "dynamic pricing." Seat prices change according to demand for a particular performance. Prices below were compiled as booking originally opened. Current prices are advised at time of enquiry.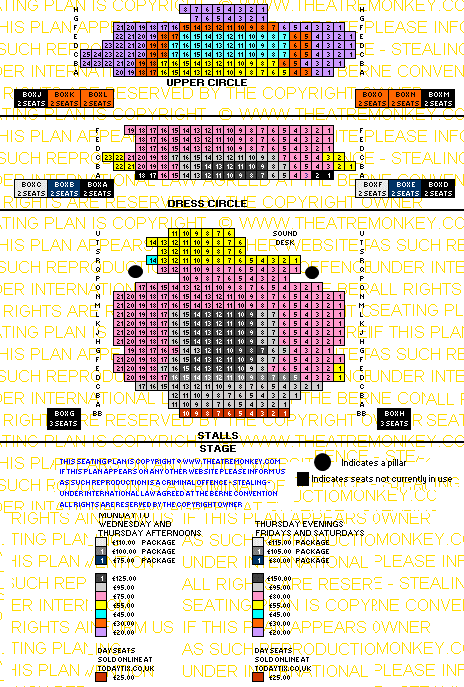 RUSH TICKETS: App Todaytix are offering 10 £25 "Rush tickets" on front row BB of the stalls for all performances. Released for the performance on that day, first-come, first-served. Download the App from Todaytix. 
DAY SEATS: Restricted view upper circle seats to personal callers. When those have sold out, standing places. Both £20. Number and location at box office discretion.
Back To Top