---
Lambeth, London SE1 9PX 020 7452 3000
Synopsis
Theatremonkey show opinion
Reader reviews
Performance schedule
Ticket prices
Previews from 27th April, opens 4th May 2022. Ends 18th June 2022.
Audio described performance: 28th May 2022 at 2.30pm (touch tour 1pm)
Captioned performance: 21st May 2022 at 2.30pm
Relaxed performance: 4th June 2022 at 2.30pm
Smart caption glasses available at all performances from 9th May 2022 onwards.
Gary is in bed, Maggie is in the kitchen. It's dawn. Should they be talking about their relationship?
The second part of David "Beginning" Eldridge's intended trilogy about love and relationships. Polly Findlay again directs.
The monkey advises checking performance times on your tickets and that performances are happening as scheduled, before travelling.
Monday to Saturday at 7.30pm
Tuesday and Saturday at 2.30pm and 7.30pm
Theatres use "dynamic pricing." Seat prices change according to demand for a particular performance. Prices below were compiled as booking originally opened. Current prices are advised at time of enquiry.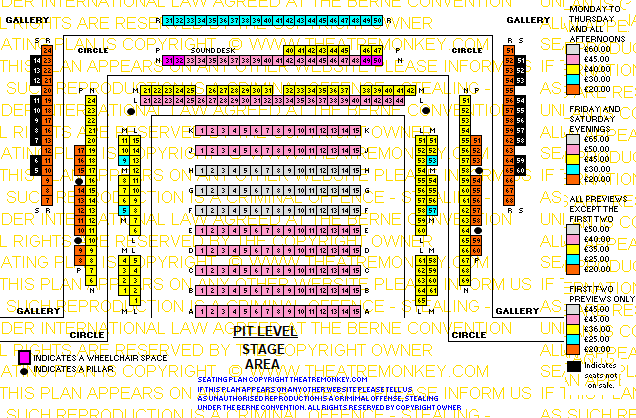 Back To Top