---
218-223 Piccadilly, St. James's, London W1V 9LB 033 33 202 895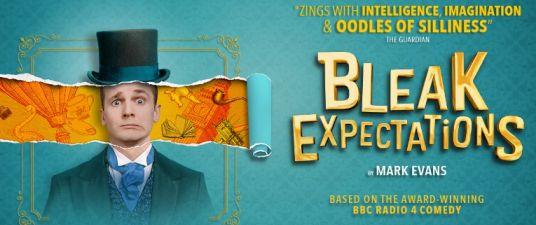 Synopsis
Theatremonkey show opinion
Reader reviews
Performance schedule
Ticket prices
Previews from 3rd May, opens 18th May 2023. Ends 3rd September 2023.
Pip, Pippa and Poppy. Victorian half-orphan siblings trying to avoid Gently Benevolent and all kinds of misfortune.
Based on the BBC Radio 4 comedy series. A different guest star will appear at each performance. The schedule is likely to be:

3-7 May: Nina Wadia
9-14 May: Dermot O'Leary
16-21 May: Sally Philips
30 May - 4 June: Sue Perkins
6-11 June: Julian Clary
13-18 June: Adjoa Andoh
27 June - 2 July: Lee Mack
4-9 July: Stephen Mangan
11-16 July: Jo Brand
18-23 July: Tom Allen
25-30 July: Jack Dee
1-6 August: Alexander Armstrong
8-13 August: Stephen Fry
15-20 August: Ben Miller
29 August - 3 September: Nish Kumar
Casting details are given for information only and theatremonkey.com takes no responsibility for any alterations or non-appearance of cast members stated.
The monkey advises checking performance times on your tickets and that performances are happening as scheduled, before travelling.
Tuesday to Saturday at 7.30pm
Wednesday and Saturday at 2.30pm and 7.30pm
Sunday at 3pm
NO MONDAY PERFORMANCES.
Runs 2 hours 15 minutes approximately.
No 2.30pm performance on 6th May 2023.
Theatres use "dynamic pricing." Seat prices change according to demand for a particular performance. Prices below were compiled as booking originally opened. Current prices are advised at time of enquiry.
Details will change, the monkey will update as available.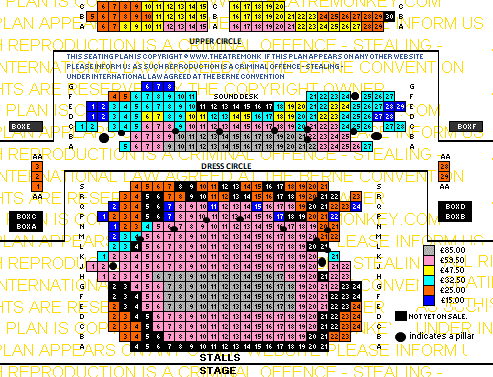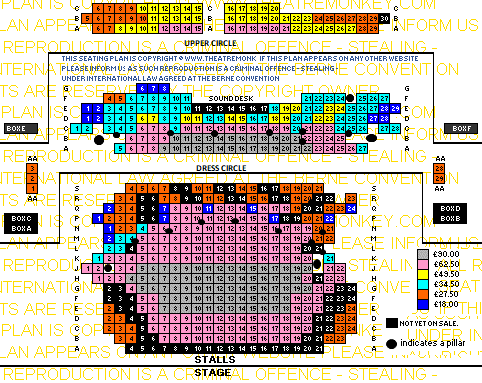 Back To Top