---
Panton Street, London SW1Y 4DN 0844 871 7622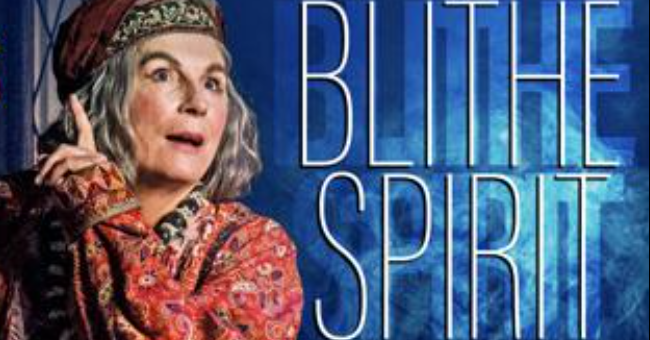 Synopsis
Theatremonkey show opinion
Reader reviews
Performance schedule
Ticket prices
Previews from 16th September, opens 21st September 2021. Ends 6th November 2021.
 
A light evening's parlour entertainment gets a little out of hand when crazy medium Madame Arcati manages to conjure up the spirit of the host's late wife....who is intent of reclaiming her husband by whatever means she can! 
A second attempt to stage Noel Coward's comedy with a cast lead by Jennifer Saunders.
The monkey advises checking performance times on your tickets and that performances are happening as scheduled, before travelling.
Monday to Saturday at 7.30pm (7pm on 21st September 2021)
Thursday and Saturday at 2.30pm and 7.30pm
Runs 2 hours 30 minutes approximately.
Theatres use "dynamic pricing." Seat prices change according to demand for a particular performance. Prices below were compiled as booking originally opened. Current prices are advised at time of enquiry.
Monday to Thursday
Friday and Saturday
RUSH TICKETS: App Todaytix are offering £20 "Rush tickets," located at venue discretion, for all performances. Released for the performance on that day, first-come, first-served. Download the App from Todaytix, unlock the "Rush Ticketing" feature by sharing on Facebook or Twitter, and that will allow you to buy tickets.  
Back To Top