---
The Arches, Villiers Street, London , London WC2N 6NL 08444 930 650 
Synopsis
Theatremonkey show opinion
Reader reviews
Performance schedule
Ticket prices
Previews from 21st January, opens 26th January 2022. Ends 6th March 2022.
Turn of the century Beirut. Gibran meets Selma. 1923 New York, Gibran recounts the tale of love across continents.
A new musical based on the novel by Kahlil Gibran, with a score by Nadim Naaman and Dana Al Fardan. Bronagh Lagan directs.
The monkey advises checking performance times on your tickets and that performances are happening as scheduled, before travelling.
Tuesday to Saturday at 7.30pm
Wednesday at 2.30pm and 7.30pm
Saturday at 3pm and 7.30pm
Sunday at 3pm
Theatres use "dynamic pricing." Seat prices change according to demand for a particular performance. Prices below were compiled as booking originally opened. Current prices are advised at time of enquiry.
All performances from 24th January 2022 onwards:
Premium price tickets include a programme and glass of bubbly (for those aged over 18).
Preview performances from 21st until 23rd January 2022 only: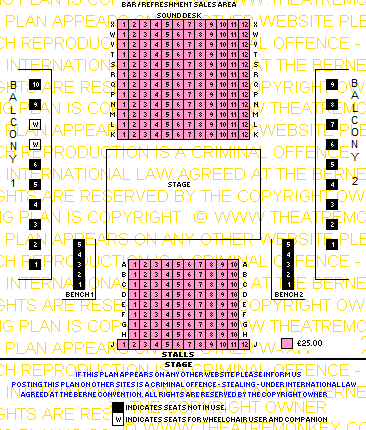 Back To Top